Desktop as a Service (DaaS) is a model for delivering data over the internet. It's a way to outsource the management and storage of data to a third party. With DaaS, businesses can focus on their core competencies and leave the management of data to a specialist.
Keep reading to learn more about DaaS and how it can benefit your business.
Understand the Benefits of Desktop as a Service
Desktop as a Service is a model of desktop computing in which a third party provides the hardware and software resources needed to deliver a personal computing experience to users. In a DaaS model, users connect to a remote desktop, which can be hosted in the cloud or on-premises. DaaS solutions can offer a variety of features, including the ability to run applications, store data, and use peripherals like printers and scanners.
Benefits of desktop as a service provider include:
Improved manageability and security.
Reduced hardware and software costs.
Simplified desktop management.
Improved end-user experience.
Desktop as a service provides users with a desktop experience without managing or maintaining the underlying infrastructure. In a DaaS model, the service provider manages and maintains the virtual desktops while users connect to them remotely. This way, users can have a desktop experience customized to their needs, while the service provider can manage and maintain the infrastructure.
Moreover, there are several ways that desktop as a service can improve security. The first is by providing a more consistent platform. With a single platform, there are fewer opportunities for inconsistencies that can lead to security vulnerabilities. The second way that desktop as a service can improve security is through better management controls. Administrators can use desktop as a service to better manage and monitor user activity, which can help to identify and prevent security threats. Third, desktop as a service can improve security by providing a more secure platform. The desktop as a service provider can manage and update the platform more consistently, which can help to reduce the number of security vulnerabilities. Finally, desktop as a service can improve security by providing better support for security features. For example, the provider may offer features like two-factor authentication or encryption that can help to improve security.
DaaS can also improve software costs for businesses. When a business leases a desktop, they're not responsible for the initial purchase price of the computer, the software, or the licensing fees. This can save the business a lot of money in the long run. Additionally, when a business leases a desktop, they are not responsible for the upkeep or maintenance of the computer. The service provider will take care of all of that for them. This can be a huge relief for businesses that are not IT experts.
Determine if DaaS Providers Work for Your Organization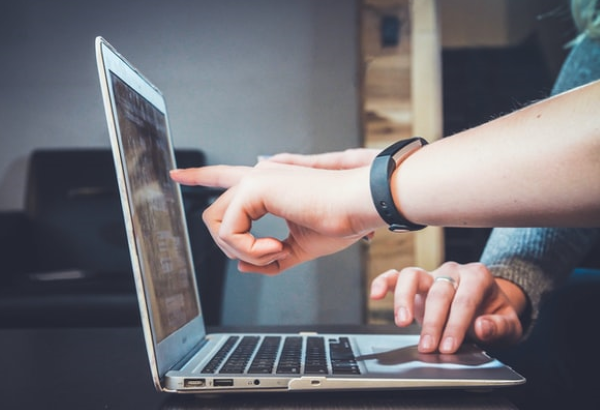 Desktop as a service's cloud-based desktop computing model replaces the traditional features and functions. With DaaS, users can access their desktop environment, applications, and files from any device with an internet connection.
DaaS providers typically offer a range of services, including providing a virtual desktop infrastructure (VDI), on-demand access to desktop applications, and file sharing and synchronization. Users can access their DaaS desktops through a web browser, a virtual desktop client, or a mobile app.
Desktop as a service is an excellent option for organizations that want to move away from the traditional computing models. Organizations can take advantage of the flexibility and scalability of the cloud to meet the needs of their users. In addition, DaaS can help organizations reduce their IT costs since they no longer need to invest in hardware or software.
Click here to read more articles: https://www.gadgetgram.com/